WEP Clinical creates broader treatment access solutions for patients worldwide. We do this by working with companies to set up and manage Expanded Access Programs (EAPs), Open Label Extensions (OLE) and Post-Approval Named Patient Programs (PA-NPPs).
EAPs allow Sponsors to supply investigational (Pre-Approval) drugs, that are still in clinical trials, to patients who cannot enroll into active studies. OLEs allow Sponsors to provide continuation of treatment for prior clinical trial patients and collect more scientific data on their drug, after the pivotal clinical trial. NPPs allow sponsors to supply commercialized (Post-Approval) drugs to patients living in countries where they are not yet approved and available. 
We offer bespoke, end-to-end solutions that can include market access solutions, data collection and safety management.
We also provide nursing services for companies running decentralized clinical trials and clinical trial sourcing for customers looking to supply their active studies and drug development programs.
Helping Sponsors provide investigational drugs to patients outside the clinical trial setting, to fulfil unmet clinical needs
Helping Sponsors provide continuation of treatment for patients and collect more scientific data on their drug
Post-Approval Named Patient Programs
Helping Sponsors provide approved drugs to patients living in countries where they are not registered or commercially available
Market Access Strategic Consulting
Discovering new opportunities to maximize the potential of your product and ensure commercial success
Warehousing & Distribution
Ensuring products are stored, handled, and distributed compliantly, with continuous monitoring and Sponsor oversight
Real World Data Collection
Servicing all Real World Data collection and management needs for a Sponsor's internal use as well as product regulatory submissions
Discovering new opportunities to maximize the potential of your product and ensure commercial success
Clinical Trial Sourcing (CTS)
Providing sourcing, warehousing, and distribution services for companies requiring pharmaceutical products for all phases of development
WEP Clinical possess all the necessary licenses to allow us to source, handle, store and distribute pharmaceutical drugs and controlled substances in the US, EU and ROW. All of our activities are conducted under the strict guidelines of GCP, GDP and GMP, and we have a robust set of SOPs that guide all company processes and procedures. We would be happy to provide further detail on this as requested.
Research Nursing For Decentralized Clinical Trials​
WEP offers first-in-class nursing solutions for Sponsors and CROs running Decentralized Clinical Trials across the US and Europe.
We bring the clinical trial to the patient by conducting study procedures, administering treatments, monitoring patient outcomes, and managing the delivery of specimens to a designated laboratory, all from within the patient home.
Our team of research nurses are ICH-GCP certified and have extensive clinical experience caring for diverse patient groups across multiple therapy areas, including Oncology, Haematology, Rare Diseases, Neurological Diseases and Rheumatology. WEP nurses engage in ongoing research and competency training and are supported by a Clinical Trial Nurse Management team.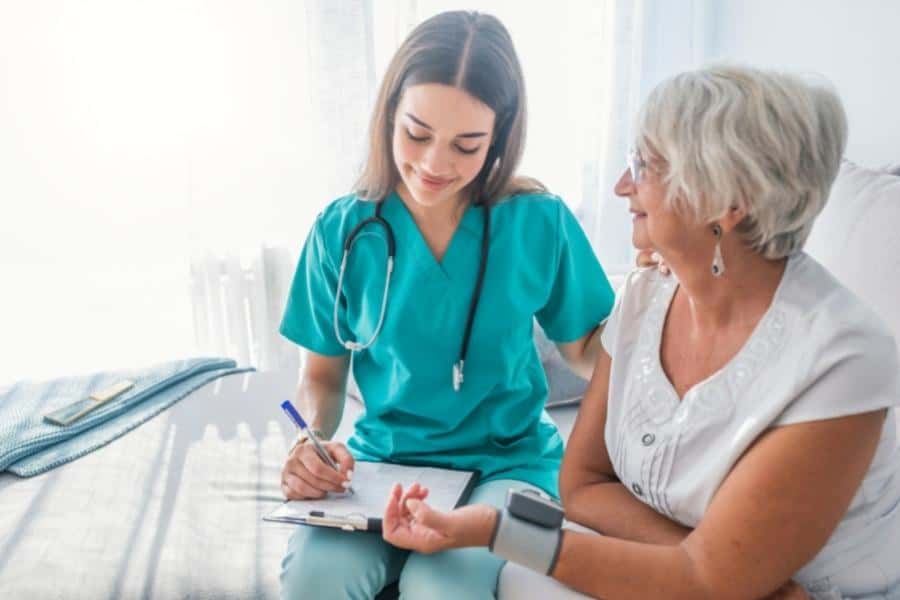 "I've never experienced such an efficient, reliable, flexible, and respectful team that exudes commitment to our programs"
"You are so awesome! I wish all suppliers were this good. Thanks again"
"It's been a tremendous example of teamwork, the efforts of your company and ours, and I'm very grateful for your partnership."
"I think it is important for your readers to know that WEP is superb to work with and make it easy to walk you through every step in the process."
"Thank you for the update and your superb customer service. We do genuinely appreciate your willingness to try to keep a happy customer, and this will definitely help us to keep coming back with future orders. WEP has been a great vendor to work with and glad we were able to find you guys."
"We have just referred your company, WEP, as the one that currently works best in terms of processes and importation of medicines. I wanted to let you know this because although we are very demanding, we also acknowledge when a company stands out of the crowd."
"We really think that you and your team are amazing with the customer service, deliverable, and quality. Please extend our appreciation to you and your team members you guys are awesome!"
A pharmaceutical company developing a new treatment for a rare neurodegenerative disease had to set very strict eligibility criteria for its clinical trials. […]
A leading pharmaceutical company wanted to distribute its approved product for the treatment of a rare congenital disease into new markets where it has not yet received regulatory approval. […]
A pharmaceutical company based in North America received EMA marketing approval for its bioequivalent product for an ultra-rare disease. […]
Check out our EAP Case Studies: "Using Expanded Access as an Alternative to an Open Label Extension (OLE) Study", "Helping a Sponsor Provide Access to Investigational Drug Outside of Clinical Trial"…
Check out our PA-NPP Case Studies: "Using a PA-NPP to Create Access for a Canadian-Approved Product in Europe", "Providing Site Training as Part of a PA-NPP for a Specialized Product"…
Check out our Market Access Case Studies: "Providing Drug in France Through Revised Legislation for AAC Compassionate Use Access", "Providing EU5 Market Access Strategy and Reimbursement Support"…