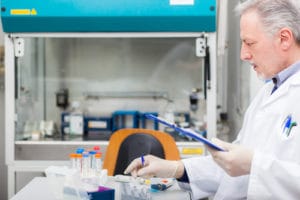 Expanded Access Programs (EAPs) provide patients access to investigational drugs outside of the clinical trial setting. These programs provide promising new medicines to patients suffering from cancer or rare diseases who have no other treatment options available to them, either because there is no product approved on the market or because they are unable to enroll in active clinical trials.
When Can An Expanded Access Program Be Used?
An EAP can be set up by a pharma company at different stages of the drug development process, depending on what a company is trying to achieve. A program can either be set up to run while late stage clinical trials are ongoing, or after the trials have ended, in the interim period before product commercialization. Below, we will explore both options.
Expanded Access Programs During Clinical Trials
Many drug companies will choose to create an EAP alongside their active phase 2 or 3 clinical trials. In this case, the EAP runs at the same time as the pivotal trial to provide access to the investigational drug to patients who are unable to enroll into the study. Companies often choose to provide expanded access at this stage for compassionate reasons, i.e. to help desperate patients who cannot access the trial and contact the company requesting the drug. For other companies, this option helps provide physicians in key markets with experience using the product before it is commercially available, so that they will eventually advocate for its approval and support its use once on the market.
Read More: Why Collect Real World Data (RWD)?
Providing an EAP alongside active clinical trials also allows companies an opportunity to collect non-clinical data from patients enrolled in the program. Although the primary intent of an EAP is to provide treatment, companies can decide to collect basic information from patients, which can be used to supplement clinical trial data when seeking product approval. This data is known as Real World Data (RWD) and, once analyzed, it becomes Real World Evidence (RWE). Regulatory bodies, such as the FDA and EMA, are actively encouraging the collection of RWD, where appropriate, as the RWE generated can provide an important insight into how a drug will perform outside the clinical setting, in the real world setting, once it becomes commercially available.
Click here to find out more about WEP Clinical's RWD service offering for sponsors conducting EAPs.
Expanded Access Programs After Clinical Trials
For companies who choose not to provide an EAP alongside their active clinical trials, an alternative option would be to provide a program once the clinical trials have ended. By providing continued drug access to patients, an EAP at this stage could function as an alternative to an Open Label Extension study. For companies not required to collect large amounts of detailed clinical data from follow-on studies, an EAP can offer a time- and cost-effective solution that reduces some of the burdens and limitations associated with Open Label Extension studies.
Read More: An EAP Versus a Clinical Trial
For example, because an EAP is not as rigorous as a clinical trial, the set-up process is not as complex or time consuming as it would be for an Open Label Extension study. Companies can even start by submitting individual patient requests to the FDA, then move to a cohort application once enough patients are enrolled. By this point, the FDA and IRB would be familiar with the program. An EAP also does not require such stringent monitoring or as detailed data collection and reporting. This reduces the cost, complexity and overall workload associated with an Open Label Extension study. Furthermore, sponsors have more flexibility when it comes to setting the inclusion and exclusion criteria under an EAP. Sponsors can choose to provide the drug to all trial patients, a subset of trial patients, and/or patients who were excluded from the original clinical trials.
Click here to access WEP Clinical's online resource which outlines the main differences between an OLEX study and an EAP.