WEP Clinical (WEP) is excited to announce that it is moving its US office location, due to a period of rapid growth and development for the company.
Come September 18, 2017, the new WEP US office address will be: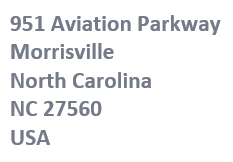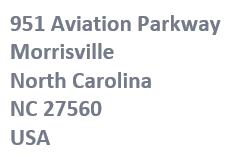 This new office space, with adjoining warehouse is considerably larger than WEP's current facilities and will allow the company to continue expanding its operations worldwide.
The facilities have been inspected and approved by the established regulatory and licensing bodies in North Carolina and have been fitted with the highest level of security to protect our products.
WEP US has worked hard to guarantee the appropriate processes and SOPs are in place to allow for a smooth transition between offices and ensure there will be no disruption to company operations.
Jas Khera, Managing Director, of WEP Clinical, said:
"We are delighted to make the move to this new office space and are looking forward to the exciting business opportunities it will help foster. The move marks further strategic development for us as a company as we aim to become a global leader in providing access to much-needed medicines for patients and hospitals around the world."