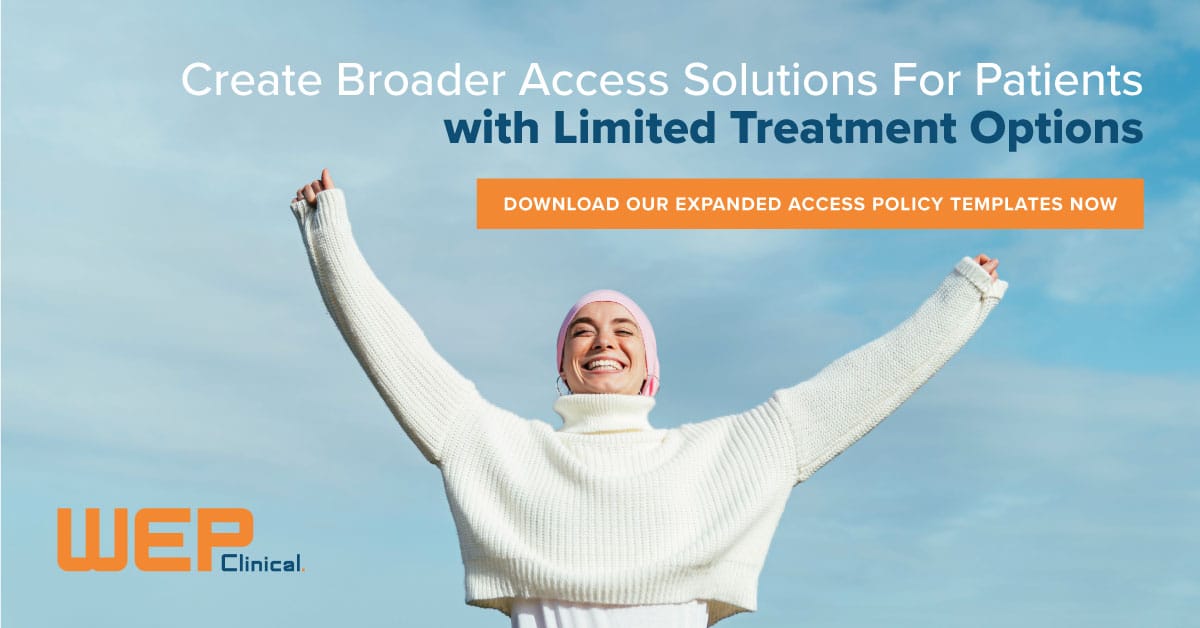 We have provided three templates, one for each of the following scenarios:

Company will provide expanded access
Company does not provide expanded access
Company's EAP policy is under review

Companies should choose the appropriate template and input the relevant information regarding their product pipeline.

Companies are only required to provide an expanded access policy if they have products in phase 2 or 3 clinical trials.
download policy templates
Please provide your name and email address in the fields below and press the download button. You should then receive the template as a pdf in a new tab in your browser. You will also receive a link to the template in your email inbox, so you can access it again later.
EXPANDED ACCESS POLICY TEMPLATES
Under The 21st Century Cures Act, signed into law in December 2016, all companies with products in phase II or phase III development in the US, must have an Expanded Access Policy published on their website. This does not mean that companies are required to provide their investigational drugs to patients outside of clinical trials. Rather, it means that companies must decide whether they will or will not provide expanded access and must then create a written policy explaining their decision. This is intended to help make it easier for patients and physicians to find the information they need when exploring treatment options outside of clinical trials.
The policy must clearly state a company's decision and explain the reason(s) behind it. It must also include clear instructions and up to date contact information for patients to use if they need to contact the company to either apply for expanded access or enquire about the policy.
The company can amend or update its policy at any time.
WEP Clinical has developed some templates, following the FDA guidelines, that companies can use to formulate their specific policy.