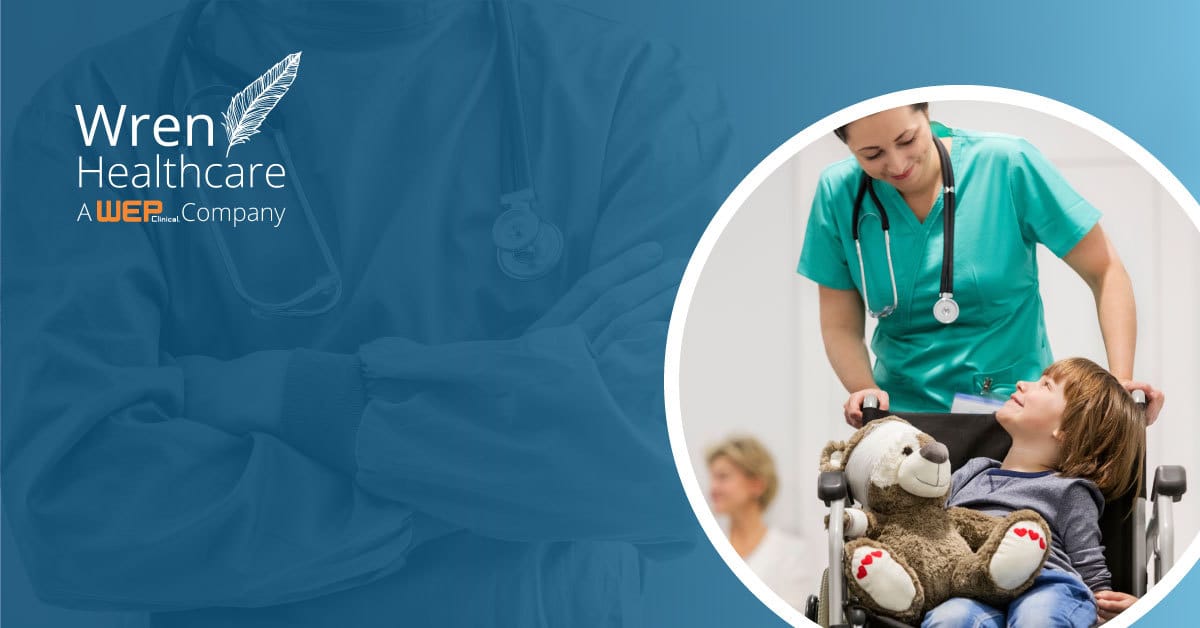 WEBINAR: THE SPONSOR BENEFITS OF UTILIZING AT-HOME NURSING SERVICES IN THE DECENTRALIZED CLINICAL TRIAL MODEL
Decentralized Clinical Trial (DCT) Nursing Services allow Sponsors and CROs to introduce more flexibility and efficiency to the clinical trial model, while still yielding high quality and meaningful results. Treating patients in an environment outside the typical clinical trial setting, like the patient home, can reduce the burden on patients and improve recruitment and retention rates as well as program compliance. In this webinar, we will discuss company benefits of utilizing at-home nursing service components in the DCT model. Industry specialist nurses Danielle Campbell and Theresa Floegel, the Directors of Nursing at Wren Healthcare, a WEP Clinical company, will share information and insights from real world examples of set up, delivery and ongoing management of home healthcare in DCT.
download RESOURCE
Please provide your name and email address in the fields below and press the submit button. You will receive a link to the webinar in your email inbox, so you can access it at any time!
THE WEBINAR PRESENTATION WILL INCLUDE:
Decentralized Clinical Trial Overview

Sponsor and Site Challenges related to patient care and research in a traditional clinical trial

Mobile nursing and DCT solutions for sponsors

Sponsor Journey implementing mobile nursing in DCT
SPEAKER BIOS
Danielle Campbell, Director of Nursing
Danielle leads Wren's Healthcare clinical research nursing services in the UK. Danielle has extensive knowledge of cross therapy specialist clinical homecare and has a special interest in Oncology and clinical research. Her previous roles have spanned the NHS, specialist clinical homecare providers and global pharmaceutical companies, this experience allows Danielle to lead our decentralised nursing services understanding the needs of our patients and customers.
Theresa A. Floegel, Director, Clinical Trial Nursing
Theresa is the Director of Clinical Trial Nursing at Wren Healthcare in the US. She is responsible for building and managing the nursing services team who provide DCT support to sponsors and CROs across the nation. She has 30 years of experience across clinical, academic and research settings with a focus on patient-centered care and clinical outcomes assessment. Theresa has a PhD in Physical Activity, Nutrition and Wellness, and a Master's in Nursing Administration.