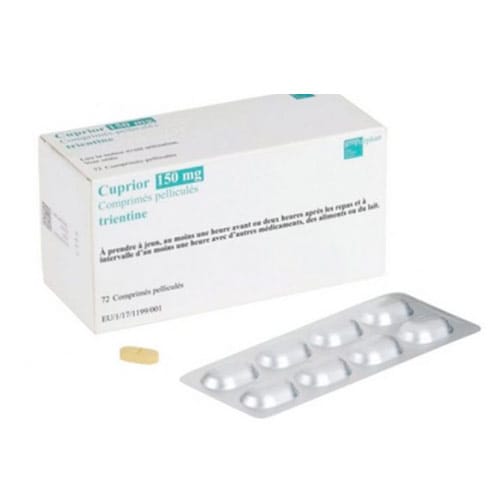 Sales & Distrubition: Portugal
Conditions Treated: Wilsons Disease
Manufacturer: GMP-orphan
If you would like to learn more about Cuprior, please contact us on the link below:
Cuprior
What is Cuprior?
Cuprior contains the active substance trientine and comes as 150 mg tablets. It is a hybrid medicine, meaning it is similar to the reference medicine, Trientine Dihydrochloride 300 mg capsules. The difference between Cuprior and the reference medicine is that Cuprior contains another form of trientine (trientine tetrahydrochloride) and does not need to be stored in a refrigerator. Cuprior is a best in class medicine which is more satisfactory than alternative treatments due to its less harmful side effects and less complex handling requirements.
What is Cuprior approved for?
Cuprior is approved to treat patients aged 5 years and older with Wilson's disease. It is approved for use by patients who cannot take D-penicillamine, which is another medicine used to treat this condition.
What is Wilson's Disease?
Wilson's disease is a rare genetic disorder in which excess copper, absorbed from food, builds up in the body, particularly in the liver, brain and corneas of the eyes, causing damage. It is a progressive condition and can lead to liver disease, central nervous system disfunction and death, if it is left untreated. Wilson's disease occurs in approximately one in 30,000 to 40,000 people worldwide.
Marketing Authorisations
Cuprior was granted a marketing authorisation by the EMA in September 2017. The Agency's Committee for Medicinal Products for Human Use (CHMP) decided that Cuprior's benefits are greater than its risks and recommended that it be approved for use in the EU.