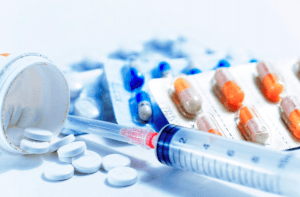 As the UK officially left the EU at the end of last month, Brexit is now well underway. The country is currently in the midst of an 11-month transition period, during which the government will be required to create the necessary legislation it needs to carry on, come 31st December 2020, when it will no longer follow EU law.
As part of this, the UK Minister for Innovation has introduced the Medicines and Medical Device 2019-20 bill. Because the UK will not be able to amendment its current regulatory schemes for healthcare through secondary legislation under section 2(2) of the European Communities Act (ECA) or via section 11 of the Consumer Protection Act (CPA), this new bill delegates powers to update existing regulatory frameworks for human medicines, veterinary products, medical devices and clinical trials.
Under the bill, the delegated powers can amend or supplement the existing laws but can only make changes in relation to a finite list of matters, which are specified on the face of the bill. These changes will be subject to review and will only be approved after consideration has been given to the safety and availability of medicines, products or devices as well as to the attractiveness of the UK as a country to develop and supply these medicines, products or devices.
In addition to allowing amendments to be made to current legislation, this bill also outlines initiatives intended to foster the development of regulation to achieve goals, such as:
Enabling early access to innovative technologies
Reducing the administrative burden associated with running low risk clinical trials for innovative drugs and devices
Facilitating complex clinical trials, with a focus on personalised medicine and artificial intelligence
Increasing the range of professions that are able to prescribe low-risk medicines
Developing easier and more efficient ways of dispensing medicines to patients
Creating mechanisms to facilitate the sharing of information about medical devices in response to safety issues
Preventing counterfeit medicines from entering supply chains
The government has explained that the purpose of the bill is to ensure UK patients receive uninterrupted access to the products they need, post-Brexit, and continue to benefit from the latest medical advances and innovations. It should also help the country maintain its place as a global leader in the life sciences industry.
The bill was read in the House of Commons for the first time last week, with a second reading scheduled for the 2nd of March.
To find out more, click here to read the bill in full, and click here to read the explanatory notes.