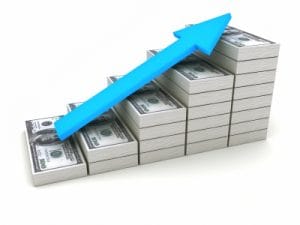 In a move that defies President Trump's proposed budget for fiscal 2019, the Senate is gearing up to approve a $2 billion increase in funding for the National Institutes of Health (NIH). This increase has been proposed as part of the Senate's "minibus", which combines the Senate's Defense bill and its Labor, Education and Health and Human Services bill, and which deals with over $850 billion in funding.
The White House has expressed its disappointment in a seven-page statement, released earlier this week. The statement calls the bill out for not consolidating several other agencies into the NIH, as the administration had proposed, and exceeding the recommended funding for these agencies by $4.7 billion. In the statement, the White House asserted that the administration "strongly supports actions that reduce overlap in Government programs and increase efficiency, and looks forward to working with the Congress to achieve these goals."
However, this is not the first time the Senate has ignored funding recommendations from the White House. For fiscal 2018 and 2017, the Senate approved similar funding increases for the NIH, after the President proposed cutting the NIH budget by $5.8 billion. According to Sen. Roy Blunt, R-Mo., the Senate continues to ignore the President's call for budget cuts as "the investments we make in NIH research will not only save lives, they'll lead to new frontiers in drug and device development that are critical for reducing health care costs, growing our economy, and maintaining America's competitive edge in innovation,"
Many research, academic and patient organizations have supported the Senate's actions over the years. The New England Journal of Medicine, for example, published an editorial in 2017 claiming that proposed budget cuts for the NIH would "deplete medicine and science of the best and brightest minds and lead to a global destabilization with far-reaching impact." The President of the American Heart Association expressed similar sentiments, calling President Trump's budget proposal "devastating" and "unconscionable".
The NIH is a part of the U.S. Department of Health and Human Services and is the nation's medical research agency charged with making important discoveries that improve health and save lives. For more information on the mission and activities of this agency, click here to check out the NIH website.