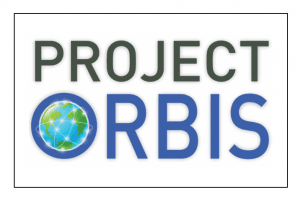 Earlier this year, the FDA announced the launch of Project Orbis, a collaborative program which allows for the concurrent submission and review of oncology drugs between partner regulatory agencies.
The premise behind such a program is that many companies will chose to seek approval for their new treatments in the US first, and then proceed to gain approvals in additional markets. The objective of Project Orbis is to eliminate this delay and allow earlier access to products in countries where regulatory submissions usually lag behind those made in the US. Essentially, one regulatory submission can now yield approvals in multiple different countries.
The three participating agencies so far are the US FDA, the Australian Therapeutic Goods Administration (TGA) and Health Canada (HC).
The first approval using this framework was made in September of this year. All three agencies simultaneously approved Lenvima (lenvatinib) in combination with Keytruda (pembrolizumab) for the treatment of certain patients suffering from a type of advanced endometrial carcinoma. Lenvima was initially approved by the FDA in 2015 and Keytruda was initially approved in 2014.
Each of the agencies was responsible for creating its own country-specific drug label. But, even then, there was collaboration. Once the labels were created, the regulators shared their finished versions in order to learn about any potential differences. Only minor differences were noted. For example, in Canada, the approved indication was slightly different than the approved indication in the United States and Australia.
The second approval was granted on November 21, 2019. On this day, Calquence (Acalabrutinib) was approved by the three agencies as initial or subsequent therapy for adults with chronic lymphocytic leukemia or small lymphocytic lymphoma.
Acting FDA Commissioner Ned Sharpless has said, "We are pleased to be working alongside our Australian and Canadian colleagues to help make potentially life-changing treatments available to patients as quickly as possible while still ensuring the FDA's high standards of safety and effectiveness." He has also mentioned that the program plans to expand to include additional member agencies in the future. Sharpless says he looks forward "to welcoming additional international partners to collaborate with us in this important initiative as we work to help further serve the global patient community."