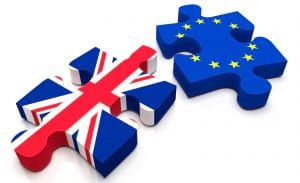 With the Brexit leave date fast approaching, efforts are continuously being made to ensure that patient health and wellbeing remain protected, following the UK's exit from the EU. Last month, the Secretary of State for Health and Social Care, Matt Hancock, released two letters to the pharmaceutical industry outlining recommended contingency plans for a potential 'no-deal' Brexit scenario.
In his letters, Hancock expresses confidence in the regulatory bodies in the UK and EU and states that significant progress has already been made during the healthcare negotiations to date. However, he also writes that, if the UK is forced to leave the EU without a deal that supports continued healthcare collaboration, then supplies of thousands of much-needed medicines will be at risk of serious disruption.
There are over 108 medicines manufactured exclusively in the UK and 45 million packs of drugs supplied from Britain to other European countries every month, with 37 million packs flowing in the opposite direction. In the event that the rules for continuing this flow of medicines are not established and agreed upon by the March deadline, patients in the UK and across Europe could suffer greatly.
To prepare for such a scenario, Hancock has recommended drug companies increase their product stockpiles by at least six weeks on top of their usual buffer stocks. Many of the big drug manufacturers had already announced plans to do this, even before the release of Hancock's letters. However, Hancock is now urging all companies to confirm their plans to stockpile on a product-by-product basis, so that health officials can gain a more comprehensive picture. For those medicines that have a short shelf-life and, therefore, cannot be stockpiled, Hancock recommends companies have plans to air freight their products.
Hancock describes a 'no-deal' Brexit as an "unlikely outcome". However, drug makers are still waiting on UK and EU officials to release some sort of comprehensive exit strategy or special considerations policy for avoiding drug shortages. As such, only time will tell whether Hancock's recommendations end up being important precautionary actions that help protect patients post-Brexit.
To find out more, click here to access Hancock's first letter, and click here to access Hancock's second letter.