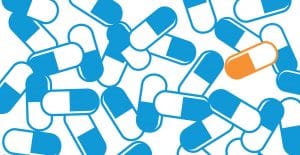 Late last month, The National Organization for Rare Disorders (NORD) launched its new initiative, RareInsights, aimed at expanding public knowledge of rare diseases and using that knowledge to create real-world solutions for patients. NORD is one of the US' leading non-profit organizations advocating for rare disease patients through education, funding and support for drug research and development, and networking with key industry stake holders.
Through this new initiative, NORD will be supporting a number of projects that will collect and analyze empirical data in order to provide patient-centric and data-driven insights that support rare disease advocacy priorities. The insights will be presented to the public in a variety of accessible formats, such as fact sheets, infographics, white papers, etc.
The first output of RareInsights is an infographic titled 5 Myths About Orphan Drugs and the Orphan Drug Act, which was also released late last month. The Orphan Drug Act was introduced in 1983 to encourage and incentivize orphan drug development for rare conditions that would otherwise be ignored. Of the 7,000 rare diseases that exist today, only around 500 of them have an FDA-approved drug available to treat patients, so having such legislation to encourage drug development for rare diseases is extremely important.
However, in the years since the Orphan Drug Act was created, there have developed some misperceptions about the way the legislation is used and the cost-impact it has on the healthcare system. Based on research commissioned by NORD and published by Quintiles, now IQVIA, the infographic aims to debunk the five most common misconceptions. The issues tackled by the infographic include the cost of orphan drugs, competition on the market, the difference between orphan drugs and specialty drugs, and the effect of the Orphan Drug Act on drug development for more common conditions.
Click here to access the infographic and learn more.