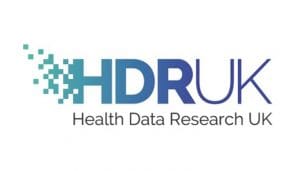 Although the UK is home to some of the world's leading scientific and medical researchers, the country has historically struggled to make effective use of large-scale patient health data. In an effort to combat this, the UK Government Industrial Strategy Challenge Fund (ISCF) has announced it will invest £37million, over a four-year period, to help develop seven Health Data Research Hubs.
Starting this month, these hubs will bring together over 100 UK organizations in order to create a UK-wide platform for sharing health-related data. The aim is to bring together collective expertise in order to maximize the value of data collected from NHS groups, universities, charities and patient support groups, industry representatives and pharmaceutical and technology companies.
Each hub will have a specific area of focus and will link up different types of health data in order to make it more accessible and user-friendly, while still maintaining strict controls around data privacy and patient consent.
The seven areas of focus will be:
Cancer
Eye health
Inflammatory bowel disease
Acute care
Clinical trial
Respiratory conditions
Real World Data
Each of these seven hubs was chosen following an open competition and review process by an independent panel of patients and public representatives. Entrants were assessed against criteria including their proposed innovative uses of health data, their potential for impact, their plans for involving patients, and their value for public funding.
It is hoped that this new initiative will benefit millions of patients across the country by speeding up the research and development of promising new treatments and technologies, increasing opportunities for clinical trial participation, and speeding up diagnoses.
The UK Science Minister, Chris Skidmore, has said that the new data hubs "have the potential to save millions of people's lives. They will take the information the NHS has at its fingertips to identify patterns, speed up research and find the treatments we all hope for."
Furthering this sentiment, the Director of Health Data Research UK, Professor Andrew Morris, said "this is an important and exciting next step in the UK's health data proposition and builds on the fantastic strengths we have across our health service, universities and industry."