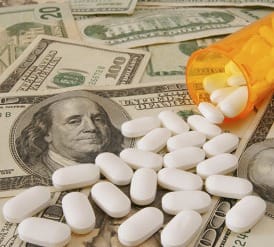 The Orphan Drug Act (ODA), which was passed in 1983 to incentivize drug development for rare diseases, has come under scrutiny in recent years. There are some within industry who claim that the program has been manipulated by drug manufacturers to maximize profits and protect niche markets for treatments for more common conditions.
However, advocates in the rare disease space want to make sure that this skepticism does not take away from the hugely positive impact this program has had for rare disease patients in the US. Prior to 1983, only a small number of medicines had been approved to treat rare diseases. The ODA has changed this scenario drastically by providing fee waivers, tax incentives and seven years of marketing exclusivity to companies developing "orphan" drugs.
In honor of Rare Disease Day 2019, the Biotechnology Innovation Organization (BIO) released two new infographics which celebrate the success of the ODA and highlight the importance of preserving such a program that works to spur the development of new rare disease therapies.
The points raised include:
There are approximately 7,000 rare diseases identified worldwide. So, although the number of sufferers of a single rare disease may be small, the total number of rare disease patients, across all indications, is significant. 1 in 10 people are affected by rare diseases, and the National Institute of Health (NIH) estimates that between 25–30 million people suffer from rare diseases in the United States.
Since the initiation of the ODA, 491 different drugs have been approved to treat 302 diseases. In the last 5 years alone, 21 novel, first in class medicines have been approved for treating rare diseases, including Duchenne Muscular Dystrophy (DMD), MPSVII (Mucopolysaccharidosis type 7), Spinal Muscular Atrophy, and X-linked Hypephosphatemia.
Today, there are over 595 companies developing new treatments for rare disease patients. Of these 595, 444 are small companies. Many of these small companies do not yet have products on the market and do not generate revenue, meaning they could not focus on developing rare disease treatments without the incentives awarded to them under the ODA.
Click here and here to view these two infographics and find out more.