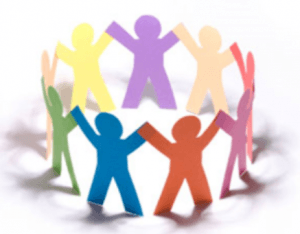 In recent years, there has been increased recognition of the important role that patients can play in enhancing drug development and approval efforts. Because patients are experts in their disease area, they can provide useful insights into how best to conduct research, develop treatments, study new drugs, and gain product approvals. As a result, key industry players are now looking for new and innovative ways of incorporating more of the patient perspective into their activities.
Demonstrating their support for this patient-centricity, Dr. Priscilla Chan, spouse of Facebook founder Mark Zuckerberg, has announced that the couple have created a funding program which will finance patient-led groups to help them tackle rare diseases. This program has been developed as part of the Chan Zuckerberg Initiative (CZI), which is the couple's philanthropic vehicle.
The program, called Rare as One, will provide $450,000, each, to 30 patient groups over a two-year period. The funding will be accompanied by additional tools, resources and training to help build community, strengthen capacity and promote collaboration. The groups chosen are all focusing on advancing research into a rare disease and are listed on the Rare as One website, which you can access by clicking here.
Dr. Priscilla Chan is particularly passionate about this program, having served as a paediatrician herself and experienced the value of elevating the perspective of patients. With over 7,000 known rare diseases in existence, physicians cannot be experts in all of them. She believes that it is important, therefore, to empower families to lead the way and to learn from patients about how best to take care of them.
The assistance provided through the Rare as One program will help patient groups build technology infrastructure to more efficiently perform tasks, such as designing and maintaining their websites, organizing their contact lists, managing their expenses, etc. It will also provide mentors and scientific advisors to help the groups plan for activities such as fundraising and research drives and strategize for actions, like identifying and connecting with the best researchers in their space.
The couple realize that the 30 groups represent only a small fraction of the overall rare disease population. However, the goal of the program is to figure out a model that works and that is generalizable so that any group can do this moving forward.
Click here to access the Rare as One website and find out more.