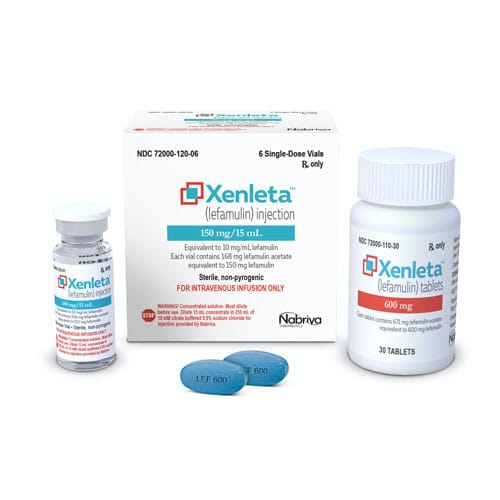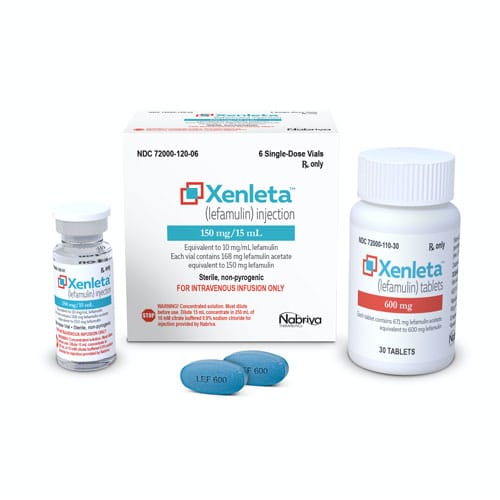 Sales & Distribution: Certain Countries where XENLETA is not yet available
Conditions Treated: Community-Acquired Bacterial Pneumonia (CABP)
Manufacturer: Nabriva Therapeutics U.S. INC
The XENLETA Named Patient Program is designed to ensure that physicians can request IV or oral XENLETA on behalf of patients who meet the necessary eligibility criteria and who live in certain countries where it is not yet available.
If you would like to order XENLETA, please contact us using the email below:
XENLETA®
What is XENLETA?
XENLETA is a systemic pleuromutilin antibacterial agent that inhibits bacterial protein synthesis. It acts by binding to the peptidyl transferase center, or PTC, on the bacterial ribosome in such a way that it interferes with the interaction of protein production at two key sites known as the "A" site and the "P" site. This results in the inhibition of bacterial proteins and the cessation of bacterial growth.
The product is made available in two formulations – 150mg injection for intravenous administration and 600mg oral tablets.
Marketing Authorizations
XENLETA was approved by the U.S. Food and Drug Administration in August 2019.
In July 2020, the European Commission (EC) approved the marketing authorization application for XENLETA® (lefamulin) for the treatment of community-acquired pneumonia (CAP) in adults when it is considered inappropriate to use antibacterial agents that are commonly recommended for initial treatment or when these agents have failed.