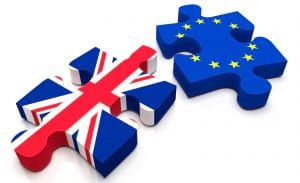 In the last remaining months leading up to the UK's exit from the EU, the Medicines and Healthcare products Regulatory Agency (MHRA) is taking action to prepare for a potential 'no-deal' Brexit. The MHRA strongly believes that cooperation between the UK and the EU will be beneficial for both sides and remains hopeful that an agreement can be reached before the March 29th deadline. However, the regulatory body has said it is important to prepare for all scenarios.
In light of this, earlier this month, the MHRA released proposals on how it could potentially function as a stand-alone medicines and devices regulator, performing all the activities currently carried out by organizations at the EU-level. This would include assessing Marketing Authorisation (MA) applications and making approval decisions, awarding orphan drug status, reviewing pediatric investigation plans, taking on pharmacovigilance responsibilities, etc.
Many in Britain fear that the additional costs and regulatory burdens associated with a stand-alone MHRA will prevent or delay drug manufacturers from seeking approval for their investigational products in the UK. There are also fears that, without continued cooperation between the UK and the EU, companies could find it more difficult to make their approved products available to patients in the UK.
However, agency officials have said that, no matter the outcome on exit day, the MHRA will work to protect patient health and wellbeing and will ensure that drugs and devices are made available to patients in the UK market as quickly and safely as possible.
The MHRA is now asking for consultation on its proposals from the pharmaceutical industry, healthcare professionals, medical charities, patient advocacy groups and the general public. Submissions will be accepted up until 1st November 2018.
To find out more and submit your feedback, click here to access the proposals online on the UK Department of Health and Social Care website.