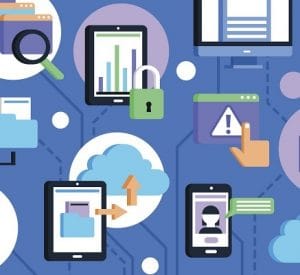 Under new legislation in the US, the 21st Century Cures Act, the FDA has been charged with incorporating more of the patient perspective into the development and review processes for new drugs and medical devices. As part of this, last week, the Patient Engagement Advisory Committee to the FDA held a public meeting to discuss the topic of "Connected and Empowered Patients: e-Platforms Potentially Expanding the Definition of Scientific Evidence." Based on the discussion, the Committee put forward recommendations to the FDA on how to leverage patient-generated health data and use it to foster greater patient involvement in innovation and development.
Web and e-platforms, such as social media, online registries, smart-technologies, etc. have allowed for the creation of virtual patient communities. Patients are using these platforms to connect and share their health experiences, as well as to seek advice, ask questions, and gain support. With such a rise in this activity, regulators should now be considering tapping into some of these platforms and collecting the patient-generated health data and real word evidence that they provide.
During the meeting, there were presentations from fourteen open public hearing speakers. Speakers included industry representatives, research organizations, patients and the patient advocacy groups that represent them. Based on the information presented and the comments raised, the committee members agreed that the FDA should consider the following steps:
Standardize how patient-generated data is collected, used and applied
Ensure patients fully understand how the data being collected will be used
Ensure the data being collected is de-identified
Maintain a high level of integrity with the data once collected
The committee recognizes that the FDA has already made strides forward when it comes to incorporating health data from web and e-sources into product development. However, committee members agree that more can be done. As such, the committee made the following additional recommendations, which it believes will lead to greater incorporation of patient-generated data:
Focus on building greater trust between patients, industry, vendors and the government
Encourage patient organizations to get involved in data collection
Ensure that patients are fully aware of how their devices and online platforms work and how their data is being collected
Consider socioeconomic disparities which can create varying degrees of access to, and use of, certain technologies
Develop standard data elements and formats in which data can be collected and reported in varying scenarios
The Patient Engagement Advisory Committee is the first FDA advisory committee focused wholly on patients and patient-related issues. Members of the committee include patient representatives, a consumer representative, and a non-voting industry representative (which is selected each meeting based on the topic). To find out more, click here to access the committee website.