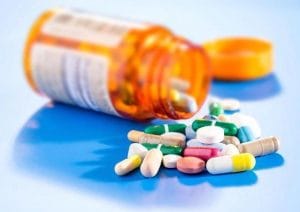 Medicine shortages and rising drug prices continue to plague the US healthcare system, despite efforts being made by government on the national and local level to combat the issue. As it stands, hospitals around the country are finding that they cannot access the products they need and are being forced to bear the brunt of skyrocketing costs of expensive alternatives.
Fed up with this current situation, seven healthcare organizations and three philanthropic groups have announced that they are going to create their own not-for-profit company to manufacture generic drugs.
Generic drugs are low-cost alternatives to brand-name products which are intended to increase competition in the marketplace and drive down the price of prescription medicines. As exact replicas, these drugs can be prescribed interchangeably with the innovator products by physicians and pharmacists.
This new generic company, Civica Rx, will be an FDA-approved manufacturer with headquarters in the Salt Lake City area. It will initially focus on manufacturing 14 generic drugs which are commonly administered to patients in hospitals across the country. Some of these drugs will be manufactured in-house by Civica Rx. For the other drugs, the company will contract out the work.
Although the consortium of organizations behind Civica Rx would not disclose the names of the drugs they are going to provide, they have said that the aim is to stabilize the supply of "essential" generic medicines. They have also disclosed that they hope to have the company's first products available on the market as early as 2019.
These founding organizations represent around 500 US hospitals and are committed to improving the treatment situation for the patients they serve. According to the newly-appointed chief executive, Martin Van Trieste, Civica Rx will create "a public asset with a mission to ensure that essential generic medications are accessible and affordable. This will improve the situation for patients by bringing much needed competition to the generic drug market."
Van Trieste is the former senior vice president and chief quality officer at Amgen and has agreed to come out of retirement for this role at Civica Rx.
For more information on this new venture, check out the Civica Rx website.