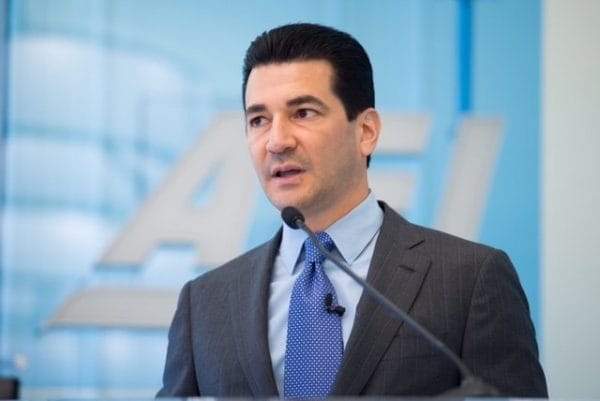 Earlier this month, Scott Gottlieb, announced that he will be stepping down from his post as FDA Commissioner to spend more time with his family. Although he has had a relatively short term, serving since May 2017, Gottlieb has been praised for the work he has done to modernize R&D processes and streamline guidelines for clinical trials.
Under Gottlieb, the FDA has developed a series of guidance documents focused on improving current clinical processes, breaking down barriers between real world data and clinical research, and facilitating greater data sharing and patient involvement across the R&D landscape.
However, in spite of these efforts by the regulatory agency, Gottlieb has asserted that industry has failed to keep up. Gottlieb is using his final days as Commissioner to lament drug manufacturers and CROs for resisting the agency's new, more efficient approaches to clinical work. This is something, he says, that needs to change quickly.
According to Gottlieb, there has been "a continued reluctance to adopt innovative approaches among sponsors and clinical research organizations […] In some cases, the business model adopted by the clinical trial establishment just isn't compatible with the kind of positive but disruptive changes that certain innovations can enable."
The FDA appreciates that structural barriers remain and that "scientific and technical complexity is a real and ongoing challenge" for industry. Furthermore, many of the new guidances developed by the agency simply lay the foundation for changes to be made, so it would, therefore, be wildly optimistic to expect major improvements to be seen overnight.
However, Gottlieb believes that, when new strategies are developed, greater onus needs to be placed on industry to embrace them and put them into practice. With Gottlieb set to leave his post at the FDA later this month, it will be up to his successor to keep putting this kind of pressure on industry.
Following his resignation announcement, Gottlieb took to Twitter to say – "I'm immensely grateful for the opportunity to help lead this wonderful agency, for the support of my colleagues, for the public health goals we advanced together, and the strong support of @SecAzar and @realDonaldTrump – This has been a wonderful journey and parting is very hard."