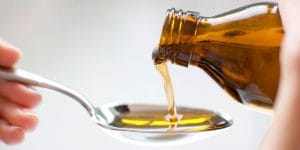 Earlier this week, the FDA approved potassium chloride oral solution which is the first generic drug to receive a Competitive Generic Therapy (CGT) designation. This new approval pathway has been created as part of the FDA's broader Drug Competition Action Plan. The agency recognizes the important role generic drugs can play in increasing competition and lowering drug prices and is now working to foster generic drug development and approval.
A product can be designated as a CGT if there is inadequate generic competition on the market for that drug. Inadequate competition is taken to mean there is no more than one approved alternative in the active section of the FDA Orange Book. Companies with drugs that receive a CGT designation benefit from review enhancements, including expedited review of their Abbreviated New Drug Applications (ANDAs). Companies are also eligible for a 180-day market exclusivity period if their drug is the first approved product for that CGT. This exclusivity period is forfeited, however, if the drug is not made commercially available within 75 days of the approval date of the ANDA.
According to FDA commissioner, Scott Gottlieb, the approval of potassium chloride oral solution "marks the successful implementation of a new program designed to encourage generic drug development for products with inadequate generic competition." Gottlieb has also pointed out that, in this instance, the generic drug application was approved in its first review cycle, indicating that the approval pathway is efficient. As such, the FDA commissioner believes that "this pathway is a key step in making safe and effective generic drugs available to patients quickly and ensuring there's adequate competition so patients have affordable access to the treatments they need."
Potassium chloride is an oral drug approved for the treatment and prevention of hypokalemia (low potassium blood levels) in patients who are on diuretics, and when dietary management with potassium-rich foods is insufficient or diuretic dose reduction is not possible. Approval was granted to Apotex Inc., a Canadian pharmaceutical company which produces both generic and innovative drug products for patients around the world.