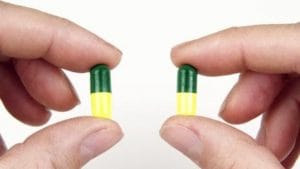 Last month, the FDA released a draft guidance document suggesting investigators should stop using double blind, randomized clinical trials with placebo products, when developing treatments for certain malignant hematologic and oncologic diseases. In the three-page document, the agency explains the rationale behind this suggestion and proposes some alternative trial designs. Interested parties now have 60 days from the date of publication to read the guidance and submit any comments and suggestions.
With regards to the use of a placebo, the FDA argues that it is considered morally unjust to administer a non-active treatment to patients suffering from serious, life-threatening conditions. Although there is inherent value in comparing an investigational drug to a placebo, and despite the fact that this has long been considered the gold-standard for clinical trials, the FDA believes that using a standard therapy, in situations where approved alternative drugs are available, is more appropriate for certain malignant hematologic and oncologic diseases. This could mean using the standard therapy as the comparison product, instead of a placebo. Or, this could mean comparing the investigational product to a placebo product by adding each to the standard of care already being received by patients. Either way, this will ensure that all trial patients receive some kind of active treatment.
Similarly, for certain malignant hematologic and oncologic diseases, the FDA finds issue with double blinding in a clinical trial, i.e. keeping both the patients and the investigators unaware of which treatment is being administered. From a safety standpoint, if a sponsor decides to maintain the treatment blind, after disease recurs or progresses, or when an adverse event occurs, there are concerns around the misuse of additional or follow-on treatments. For example, patients in a control arm of a trial may be administered ineffective or potentially harmful treatment to manage an adverse event that has been incorrectly attributed to the investigational product. Furthermore, patients who relapse after the trial has ended, and wish to be administered into a new clinical trial, may be excluded based on the incorrect assumption that they have previously received an investigational drug.
Furthermore, because of the toxicity profile of investigational treatments for malignant hematologic and oncologic diseases, it is not uncommon for patients and investigators to be able to infer which form of treatment is being administered. As such, in the guidance document, the FDA points out that, in many cases, double blinding doesn't end up working as intended anyway.
Taking this all into consideration, the FDA's ultimate recommendation is that investigators should decide to use a double blinded, placebo-controlled trial design only in select circumstances, and should be able to provide a clear rationale for the decision. However, the document does not establish any legally enforceable responsibilities and is only considered guidance for industry at this time.