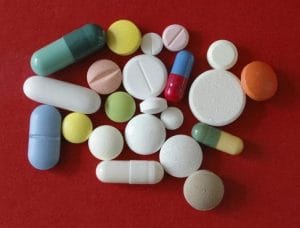 The goal of the FDA is to ensure that patients can access needed medicines in a safe and compliant manner, and the agency will support any legislation that aims to further this. As such, although the FDA was opposed to Right to Try prior to its passage earlier this year, now that it has been signed into law by President Trump, the agency has provided guidance on this new legislation on its website.
Right to Try differs from the FDA's existing Expanded Access Program in that, once a company agrees to supply a medicine through Right to Try, the patient can access it without receiving any FDA oversight or approval.
However, just like with Expanded Access, the Right to Try Law cannot force a company to provide its investigational drugs to patients outside of the clinical trial setting.
The FDA's new webpage on Right to Try outlines the eligibility requirements for patients wishing to explore this drug access option. A patient is eligible if he/she has:
"Been diagnosed with a life-threatening disease or condition
Exhausted approved treatment options and is unable to participate in a clinical trial involving the eligible investigational drug (this must be certified by a physician who is in good standing with their licensing organization or board and who will not be compensated directly by the manufacturer for certifying)
And, has provided, or their legally authorized representative has provided written informed consent regarding the eligible investigational drug to the treating physician"
The webpage also outlines what kind of drugs would be eligible for Right to Try access. An eligible investigational drug is an investigational drug:
"For which a Phase 1 clinical trial has been completed
That has not been approved or licensed by the FDA for any use
For which an application has been filed with the FDA or is under investigation in a clinical trial that is intended to form the primary basis of a claim of effectiveness in support of FDA approval and is the subject of an active investigational new drug application submitted to the FDA
Whose active development or production is ongoing, and that has not been discontinued by the manufacturer or placed on clinical hold by the FDA"
The FDA has also provided contact information for key FDA departments relating to investigational drugs, investigational biologics, and patient affairs.
To find out more, click here to access the FDA's Right to Try page.