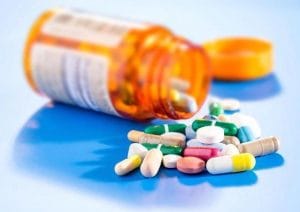 The US has had a hard time accepting biosimilar drugs, the copycat versions of biologics which are similar to the innovator product, but not exact replicas. To date, the FDA has approved only 11 biosimilar products, while the EMA has approved 25. Furthermore, of the 11 products that have been approved, 8 have been kept off the market, due to delaying tactics used by drug companies to thwart competition.
As biologics represent 40% of total spending on prescription drugs, preventing the market entry of cheaper alternatives results in a massive strain on the healthcare industry. According to an FDA analysis, the US could have saved over $4.5 billion in medical spending, in 2017, if all of the approved biosimilar drugs had been made commercially available to patients in a timely fashion.
The FDA is keen to address this issue and, last month, FDA Commissioner, Scott Gottlieb, released the agency's Biosimilars Action Plan, which is intended to boost biosimilar competition in the US. The plan has four main objectives:
Improve the efficiency of the biosimilar and the interchangeable product development and approval processes
This will involve efforts to (a) develop and implement new FDA review tools and (b) provide clear guidelines on demonstrating interchangeability.
Maximize scientific and regulatory clarity for biosimilar drug manufacturers
This will include (a) the release of information resources and development tools for drug companies, (b) efforts to enhance the Purple Book so that it includes more data on approved biologics and (c) dialogue around the possibility of data sharing between foreign regulatory agencies.
Develop effective communications to improve understanding of biosimilar drugs among the patient community, providers and payers
This will mean (a) expanding on the FDA's Biosimilar Education and Outreach Campaign and (b) promoting open public dialogue through hearings and review sessions.
Support market competition by reducing gaming of FDA requirements or other attempts to slow market competition
This will involve (a) efforts to close existing loopholes that may be delaying biosimilar competition and (b) increased coordination with the Federal Trade Commission to address and resolve anti-competitive behavior.
Click here to find out more and access the Biosimilars Action Plan in full.