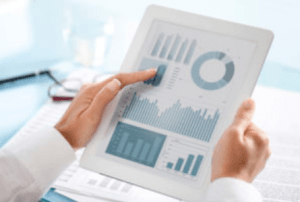 'Real world data' is becoming increasingly important when it comes to developing and reviewing promising new medicines. As this data is collected from a variety of sources outside the narrow, tightly controlled clinical trial setting, real world data provides a broader insight into how a new drug will work in the larger patient population. Once real world data is collected, it is analyzed to generate real world evidence, which is clinically-relevant evidence that can be used to inform regulatory decisions.
The FDA has voiced its support for the collection of real world data and the utilization of real world evidence. The agency is currently working on creating clear guidelines for industry explaining how sponsors should collect the data and how the FDA will review it.
In addition to this, earlier this month, the FDA commissioner released a statement on the FDA blog, FDA Voice, announcing that, as part of the President's Fiscal Year 2019 Budget, the agency has put forward a $100M medical data enterprise proposal to create a new and improved, modern data system. This system would incorporate information from electronic health records and other sources to more fully evaluate drug products.
To date, FDA investments in real world data have focused mostly on evaluating information from healthcare payer claims in the post-marketing setting. However, looking at claims alone does not provide a good insight into what actually happened to the patient and what role the medicine played. As such, utilizing this data source is not the best when it comes to reviewing the safety and risk/benefit profile of new drugs. The FY 2019 Budget request would address this limitation by allowing the FDA to access medical information contained in de-identified electronic health records. This would provide a more accurate representation of how a product affects patients and would, therefore, help the FDA gain a quicker, more in-depth insight into the performance of a product. As a result of this, patients and physicians would be able to access near-to-real time information on approved products, which would better inform their healthcare decisions.
The FDA recognizes that important real world data can come from various sources, not just electronic health records, and the agency will work to ensure the system they develop can incorporate these additional data sources. Real world data can come from claims and billing activities, product and disease registries, patient-reported outcomes, and wearable or mobile health devices, etc. However, the format of the information collected will differ depending on the data source. As such, it is important to develop a system that allows these different data sources to communicate electronically. The FY 2019 Budget request, therefore, seeks to create an interoperable platform that standardizes information and allows analysis of, and comparison between, information from different data sources.
FDA efforts to develop this new data platform highlight the agency's commitment to incorporating real world data into its drug review and regulation processes. The FDA believes that investing in a national resource that will leverage real world data and establish data standards to facilitate interoperability is an important step towards improving patient care. Not only will it better inform the public of the benefits and risks associated with new products, it will also allow more timely regulatory decisions to be made so that medicines can reach patients quicker.
To find out more, click here to access FDA Commissioner, Scott Gottlieb's, statement in full