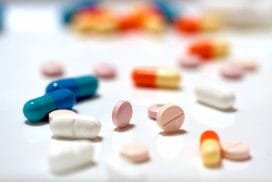 In the US, prescription drug prices are continuing to increase. In response to this, the FDA has come up with new initiatives to improve generic drug development and access. Generic drugs are cheaper alternatives to brand-named products, which increase competition on the market place. Although the FDA does not play a direct role in setting or managing drug prices, the agency believes that these efforts to improve access to generics can help address the problem of rising costs.
Back in 2017, the FDA established the Drug Competition Action Plan (DCAP), the goal of which is to;
"Increase consumer access to safe, high-quality, and affordable generic drugs, while:
maintaining FDA's high standard for rigorous, science-based regulation and
continuing to encourage and support the development of new innovative products as U.S. Congress intended"
To improve on this initial effort, FDA Commissioner, Scott Gottlieb, has recently announced that the agency will be relaunching the DCAP in 2019. The new plan will include additional initiatives, the main one being a proposal to the International Council for Harmonization of Technical Requirements for Pharmaceuticals for Human Use (ICH), which is the body responsible for overseeing generic drugs at an international level.
The proposal suggests creating international standards for generic drug development. As it stands currently, different countries have different scientific and technical requirements for generics. This means that different types of tests are required to support drug approvals from country to country. Replacing this system with a more cohesive, global system would allow generic drug manufacturers to implement a single global drug development program and file for approval in multiple markets at once.
The FDA believes that this will help decrease barriers to generic drug approvals in the US, thereby, encouraging generic development and stimulating the market for generic products.
It is expected that most countries will embrace this move towards greater standardization, if the ICH accept the FDA's proposal. However, it is not entirely clear how much this will affect drug prices in the US. Over 80% of all US prescriptions are for generic medicines, suggesting that generics already have a major foothold in the US market. As such, it is thought that a bigger impact will come from the FDA's Biosimilars Action Plan, which you can read more about in a previous WEP blog article.