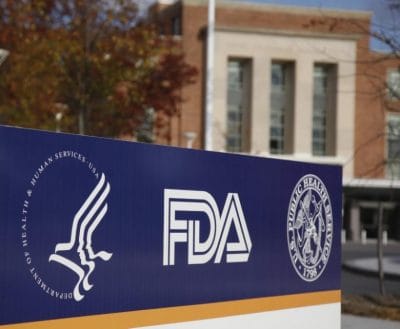 Earlier this year, federal Right to Try legislation was signed into law by President Trump. This law allows patients to request access to investigational drugs outside of the clinical trial setting. However, even before this law was passed, patients had the option to try promising new therapies, prior to approval, through the FDA's Expanded Access pathway.
The FDA recognizes the legitimacy of Right to Try but is committed to ensuring that its Expanded Access Program continues to function as a viable and effective access option for patients. The agency has already taken steps to improve the program, including streamlining the application form and loosening the IRB requirements for single patient expanded access, as well as releasing guidance on how the safety data from expanded access will be used by the FDA.
Building on these early efforts, FDA commissioner, Scott Gottlieb, recently released a statement highlighting additional ways the agency is working on improving the program. These efforts are based on results from an independent assessment of the expanded access pathway. The assessment considered a range of stakeholder perspectives, from patients, their caregivers and healthcare providers, to manufacturers, payers, IRBs and FDA staff.
The findings showed that, overall, stakeholders across the board have a highly positive impression of the expanded access pathway. However, with continuous improvement in mind, the FDA was happy to find that the assessment also flagged certain issues that, when addressed, should strengthen the program.
For example, one of the problems raised in the assessment by patients and physicians was confusion around program navigation. There were reported difficulties knowing how to contact a manufacturer, how to engage with an IRB, and how to complete FDA forms, especially among those physicians without any prior expanded access experience. To address this, the FDA has announced that the agency's expanded access webpages will be updated in order to streamline content and present information in a more user-friendly manner. This effort will include the creation of new pages with commonly requested information, such as links to forms and definitions of keywords. At the same time, the agency will work to reduce duplication of information across the webpages, in order to provide succinct and clear guidance.
The assessment also found that there are challenges with multi-stakeholder coordination which leads to unnecessary administrative burden for those involved in both applying for expanded access and reviewing requests. In response to this finding, the FDA has announced that it will establish a Patient Affairs Staff and Health Care Provider Affairs Program under the oversight of the Office of Clinical Policy and Programs. It will also create an agency-wide Expanded Access Coordinating Committee, which will facilitate cross-Center communication. These new departments have been established to help improve agency engagement with key external stakeholders and foster consistency and best practices within the agency.
To find out more about these proposed developments, click here to access Gottlieb's statement in full.