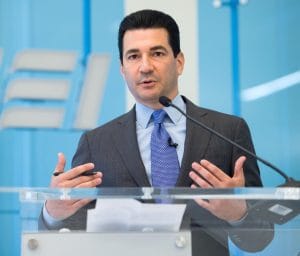 The national Right to Try bill was signed into law last month by President Donald Trump. The legislation intends to allow patients with no other treatment options available to them to try investigational drugs that have passed basic safety and efficacy studies, without requesting permission from the FDA. This offers an alternative pathway to the FDA's current Expanded Access framework, which has been helping patients access much-needed drugs outside of the clinical trial setting for decades.
The FDA has never come out and directly opposed the Right to Try bill, but the agency did raise some concerns around patient safety and wellbeing while the bill was being considered by Congress. However, despite the apprehension, FDA commissioner, Scott Gottlieb, recently released a statement showing the agency's support for Right to Try, now that the bill has become law. In his statement, Gottlieb claims that the agency's mission remains to enhance safe access to investigational new drugs for patients who cannot access these products through clinical trials. He goes on to provide assurance that the FDA is now dedicated to ensuring the intended goals of Right to Try legislation are achieved so that patients can truly benefit from an additional avenue allowing access to much-needed pre-approval drugs.
While the whole point of Right to Try is to remove the FDA from the process of granting patients access to investigational drugs, the FDA still has a part to play in ensuring the legislation is workable. Because drug companies must appeal to the FDA to receive marketing approval for their new products, most companies may be fearful of providing investigational drugs to patients through Right to Try, as it could be seen as way of undermining the authority of FDA. There is also hesitance to provide drug to 'high-risk' patients outside of the clinical trial setting without receiving a green light from the FDA to do so, as these patients are more likely to experience serious adverse events, which could affect a company's ability to push a drug for FDA approval.
As such, this statement from the FDA, showing willingness to support Right to Try, is hugely important. However, even with the FDA on board, many critics are highly doubtful that the new legislation will lead to any marked improvement in treatment access for patients.
For more on what has been said by the FDA commissioners, click here to access the statement in full.