The European Commission, which is the executive branch of the European Union responsible for proposing legislation, implementing decisions, upholding the EU treaties and managing the day-to-day business of the EU, has been working with EU member states on initiatives to tackle cancer for decades. The most recent effort, titled the Europe Beating Cancer Plan, has been announced as "a European plan to fight cancer, to support Member States and stakeholders in improving cancer control and care, […and] to reduce the suffering caused by this disease."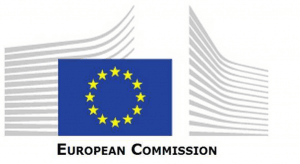 The plan will focus on four key components;
Prevention
Early detection and diagnosis
Treatment and care
Quality of life for cancer patients, survivors and caregivers
The European Commission announced the beginning of the public consultation period for the plan at an event in the European Parliament, in Brussels, on 4 February 2020, which is World Cancer Day. This event was held to demonstrate the EU's strong commitment to fighting cancer and harnessing the collective power of member states for positive change.
European Commission President, Ursula Von der Leyen, has tasked the European Commissioner for Health and Food Safety, Stella Kyriakides, with creating and launching the plan, which is expected to be finalized by the end of 2020. Kyriakides says they are holding the public consultation to allow stakeholders and patients the opportunity to contribute to what will be an "ambitious but realistic" plan. She has also said wants the preparatory debate to be as inclusive as possible and invites all insights and perspectives.
The consultation will be open until 3 March, 2020 and can be access be clicking here. 
Cancer is currently the second leading cause of death in EU member states. Every year, 3.5 million people are diagnosed with cancer in the EU, with 1.3 million dying from the disease. Without reversing current trends and implementing what we already know, these numbers will continue to increase.