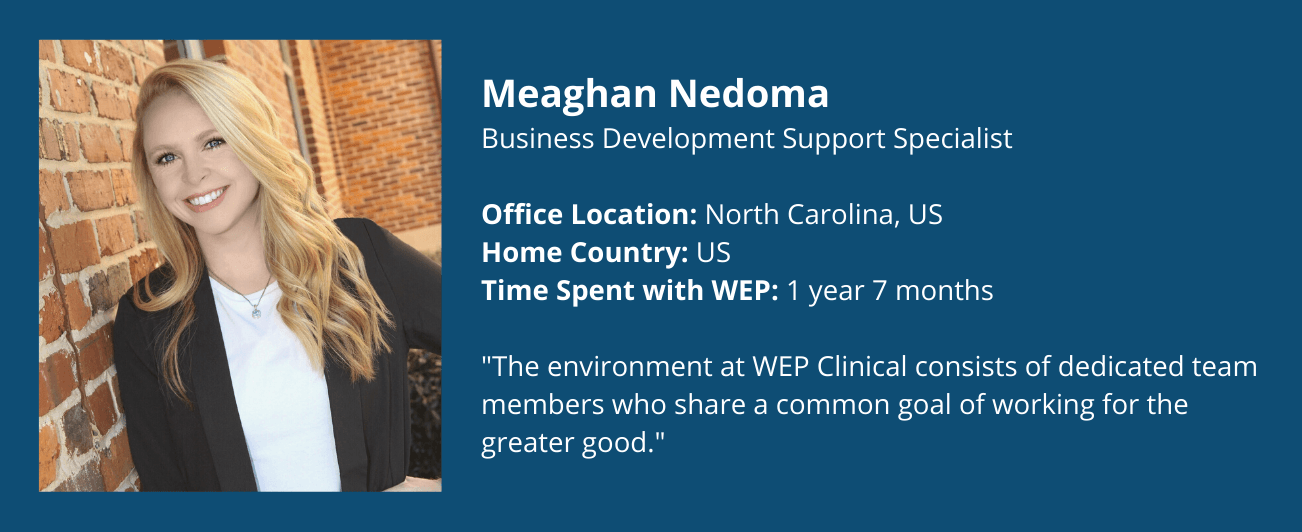 Describe Your Job Role At WEP Clinical
In my role as a Business Development Support Specialist, I am responsible for supporting the development and implementation of comparator sales and marketing. As part of the WEP business development team, I help to maintain and develop existing and new partnerships through appropriate propositions and sales methods, to optimize quality of service, business growth, and customer satisfaction.
Why Do You Enjoy Working For WEP Clinical?
The environment at WEP Clinical consists of dedicated team members who share a common goal of working for the greater good. The support from the management team and my co-workers has fostered an encouraging atmosphere with opportunities to grow professionally in a patient-focused environment.
Describe An Average Day Working For WEP Clinical
No two days are the same when working at WEP Clinical. It is a fun fast paced environment full of opportunities to create strong relationships with our clients and increase brand awareness through meaningful outreach. I love that I am able to stay virtually connected to my colleagues as well as my clients across the globe.