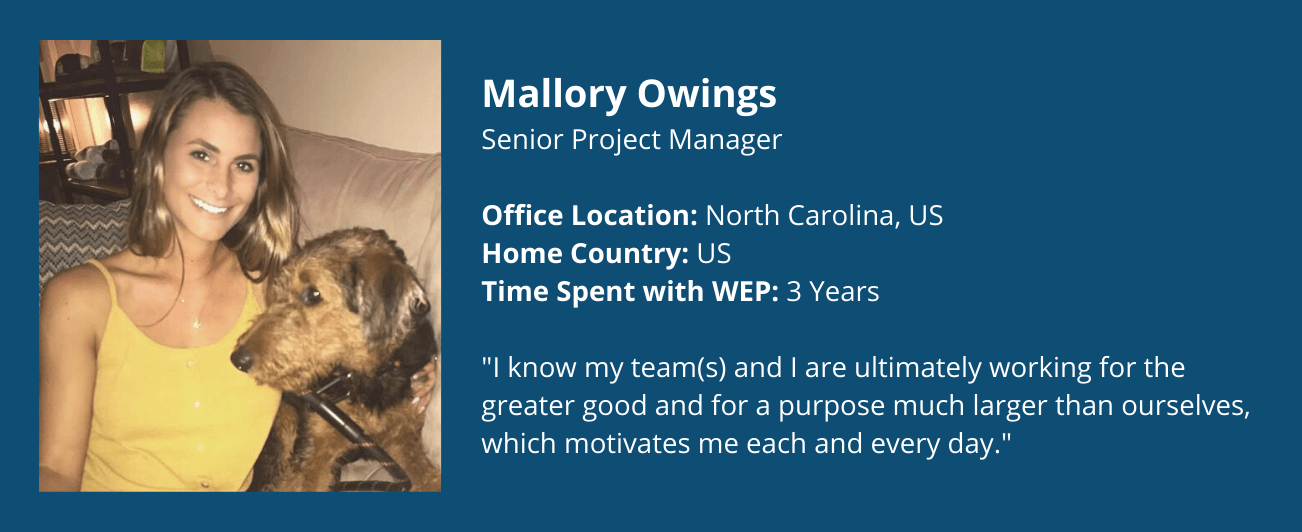 Describe Your Job Role At WEP Clinical
As a Senior Project Manager, I manage a number of WEP Clinical's Expanded Access Programs in the rare disease and oncology space. I work directly with our sponsor companies and the WEP support teams, including Regulatory Affairs, Quality, Logistics and Warehousing, to ensure that patients across the globe can access life-saving treatments, outside of the clinical trial setting. A crucial part of my job is to oversee the team of Project Managers assigned to each of my programs. I work hard to ensure they are given the support, tools and guidance they need to succeed in their respective roles, so that we can provide a first class service for our sponsors.
Why Do You Enjoy Working For WEP Clinical?
Having the opportunity to oversee and manage clinical programs that provide patients with access to potentially life-saving medicines is something that I am thankful for and proud of. I know that my team(s) and I are ultimately working for the greater good and a purpose much larger than ourselves, which motivates me each and every day. The constant support provided by our leadership team is unmatched, for which I cannot thank them enough. I have learned so much during my time at WEP, and look forward to continuing my career growth while aspiring to serve WEP's mission of helping patients in need.