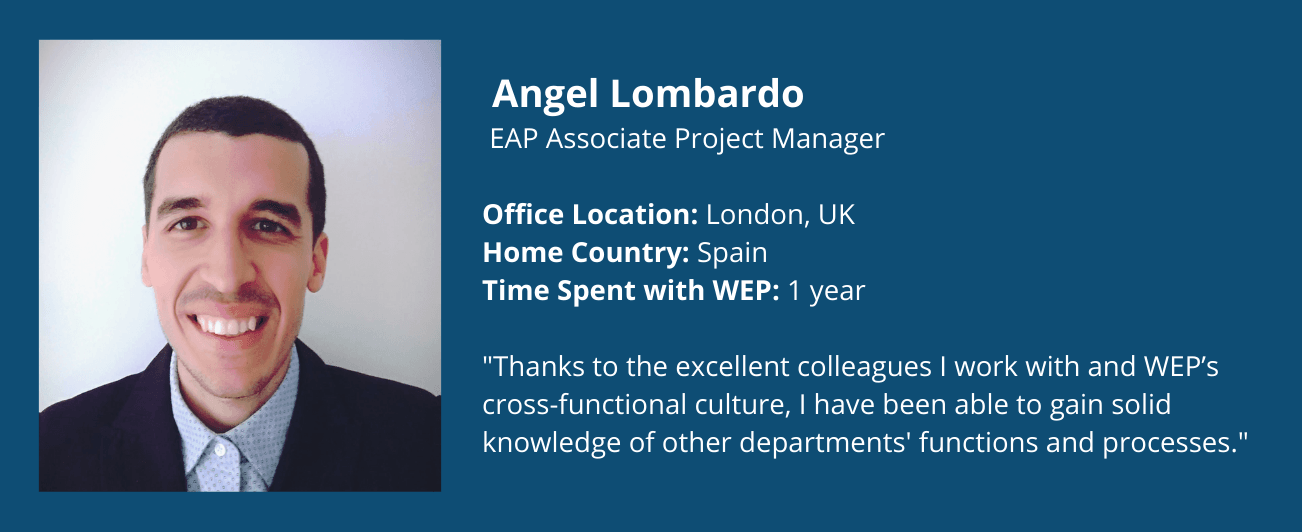 Describe Your Job Role At WEP Clinical
As an Associate Project Manager at WEP Clinical, my responsibility is to ensure the best possible service is always provided to both our sponsors and patients. The aim of my role is to understand and meet all stakeholders' needs in a timely and appropriate manner to guarantee patients receive their treatments. To do that, I work cross-functionally with our Logistics, Quality, Regulatory, Procurement and Commercial departments, while engaging with hospitals, wholesalers and other external parties.
What Attracted You To Work For WEP Clinical?
What attracted me the most to WEP Clinical was the uniqueness of their services. While other companies within the industry are focused on finding the new blockbuster drug, WEP Clinical's main goal is to help patients to obtain the treatments they need. WEP is a company with a very patient-centric service approach.
What Have You Learned While Working At WEP Clinical
This year at WEP Clinical has been like being enrolled in an intensive master course. The many challenges I faced have allowed me to develop my Project Management skills, from the grassroots to a high professional standard. Additionally, thanks to the excellent colleagues I work with and WEP's cross-functional culture, I have been able to gain solid knowledge of other departments' functions and processes.