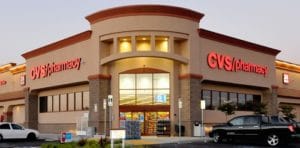 Last month, CVS Health, one of the biggest prescription insurers in the US, released the most recent version its 2017 formulary list, and it has left some big brand-name drug manufacturers reeling.
The healthcare company has made it clear that it wants to help drive down the cost of the healthcare system in the US by providing more affordable medicines to its consumers. And, in an attempt to do this, CVS has chosen to leave off some of the world's top-selling drugs from its formulary list.
A large percentage of these targeted drugs have been removed because they have escalating prices, which are projected to continue increasing rapidly in the future. However, it is not just drugs with skyrocketing prices that have been left out. CVS has also decided to remove certain brand-name drugs for which there are cheaper generic or biosimilar alternatives available to take their place.
Generic alternatives to brand-name drugs have been on the market for decades, and, because they are identical to the Reference Listed Drug (RLD), they have been relatively successful.
Biosimilars, on the other hand, are more complex, and, as of yet, there is no way to create a biosimilar which is identical to a RLD, the closest drug manufacturers can get is highly similar. Because of this, the FDA has been wary of approving these drugs for market use, and, to date, only two biosimilar drugs have made it onto the US market. In addition, healthcare providers and consumers have been reluctant to switch from brand-name drugs to their biosimilar alternatives because they cannot be sure that the biosimilar drug will work as effectively.
However, CVS Health's 2017 formulary list is now giving the US healthcare system a push toward increasing the uptake of these cost-effective treatment options by refusing to sell their more expensive brand-name alternatives.
Already removed from CVS' list is Amgen's Neupogen, a drug used to reduce the risk of infection in patients taking treatment for certain cancers. Neupogen has been replaced by Zarxio, a biosimilar product developed by Novartis'. CVS has also removed Sanofi's insulin glargine product, Lantus, which is one of the top-selling diabetes products of all time. Lanuts has been replaced by Eli Lilly and Boehringer Ingelheim's biosimilar drug, Basaglar, which is set to launch in the US in December of this year.
Worryingly for brand-name drug manufacturers, CVS Health has announced that it isn't stopping there. The company plans to revisit its coverage list quarterly and continue to replace expensive brand-name drugs with cheaper generic or biosimilar options when and where possible. This could be especially worrying for companies like Abbvie and Amgen, both of which have drugs that will soon be challenged by cheaper biosimilar alternatives.
It might be too early, however, to speculate how exactly companies like Abbvie and Amgen will fair in the coming years, as more and more biosimilars enter the US market. But, what is clear is that CVS Health is backing biosimilar development all the way, and brand-name drug manufacturers better watch out.