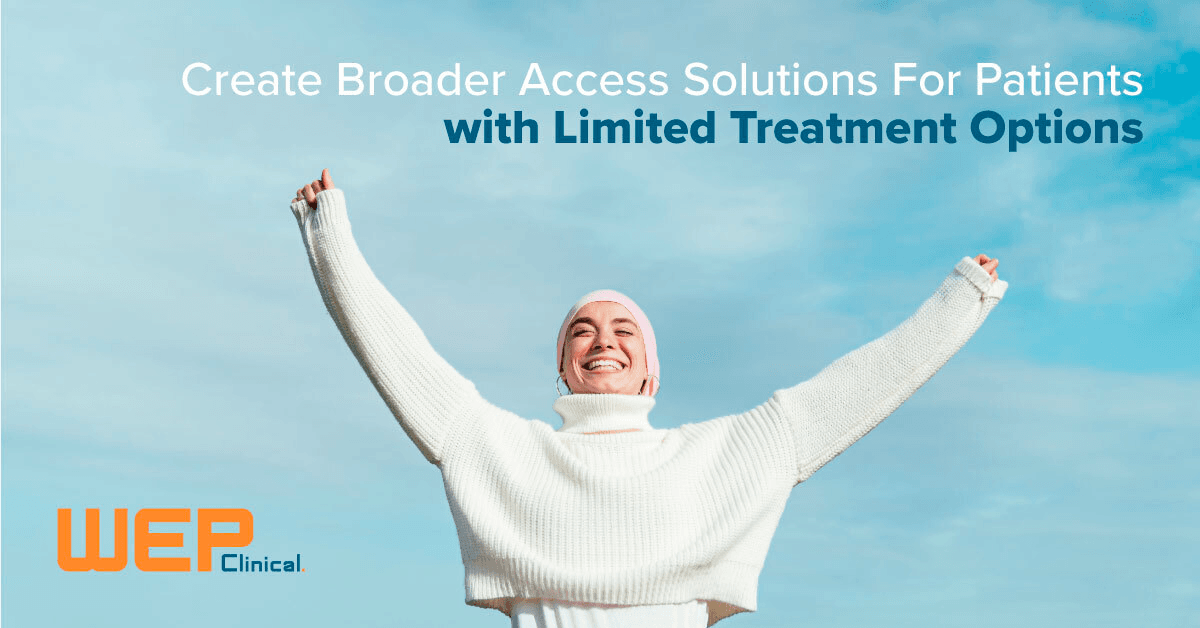 The critical connection between market access and Early Access Programs (EAPs)
Often, commercial planning is seen as an item to consider down the road for clinical stage companies, as the focus on science dominates the thinking prior to market approvals.
However, if your company is in late Phase II or early Phase III, the need for investment is also critical. Support for funding requires a vision of future revenue, something intimately connected to an understanding of access realities. These are global issues and must be seen holistically and not in buckets or silos.
At WEP Clinical, we believe companies should start considering their market access strategy sooner rather than later. Now really is the time to start having essential discussions about your commercial vision.
Our Market Access Team has put together a downloadable resource that lists the kinds of questions companies should be asking about the launch of their product.
download RESOURCE
Please provide your name and email address in the fields below and press the download button. You should then receive the template as a pdf in a new tab in your browser. You will also receive a link to the template in your email inbox, so you can access it again later.