CLINICAL TRIAL PROCEDURES THAT ARE PERFORMED IN PATIENTS' HOMES
With the accelerated drive towards decentralized solutions, improving the experience for patients participating in clinical trials is now more important than ever. A proven way of achieving this is to incorporate specialist homecare nursing services into your clinical study, allowing for patients to be treated in the comfort of their own home.
Nurses administering treatments and monitoring outcomes in the patient home reduces the burden on clinical trial sites and saves patients time, money and effort travelling to and from physician centres.
Below are some of the procedures that can be performed in the home.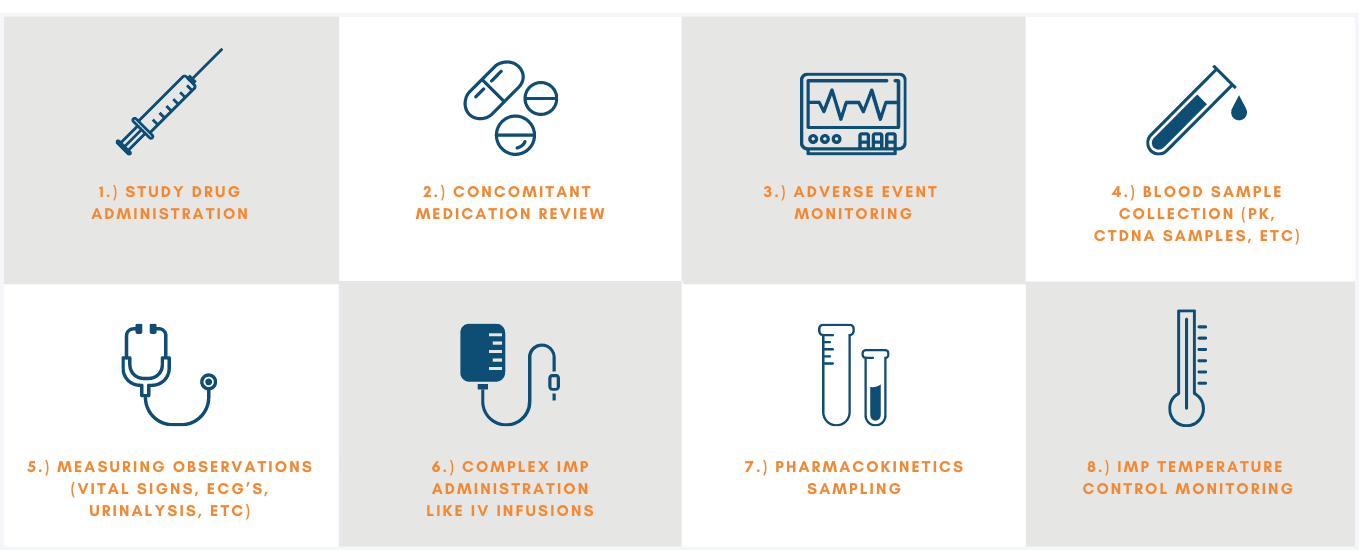 To find out more about our specialist homecare nursing solution, check out our services page.