USING EXPANDED ACCESS To supply a large global patient population
Condition
Debilitating neurological disorder
Drug Type
Investigational
Trial Phase
Completed Phase 3
About Sponsor
The Sponsor is a global pharmaceutical company focused on developing next-generation drugs to treat a number of CNS disorders. With headquarters in the US, the company has a diverse pipeline of products which it is committed to bringing to the US and global markets.
Challenge
The sponsor wanted to enroll over 400 patients, across 13 countries, into an EAP, after the phase 3 clinical trial ended.
With such a large number of patients spread out across different regions, the sponsor wanted to ensure that no patient experienced any disruption to their treatment plan, in the period between ending the clinical trial and enrolling into the EAP.
WEP worked hand in hand with the sponsor to ensure that patients were efficiently transitioned from the clinical trial into the EAP, across all countries in scope. The WEP team's expert knowledge of the varied regulatory requirements from country to country allowed us to ensure that the correct processes and infrastructure were in place in each of the 13 countries to allow for a quick turnaround time between patient approval and product shipment to the treating physicians.
As a result, there were no delays to treatment access and we have managed to ship over 3,000 units of product, since August 2020.
Distribution Map: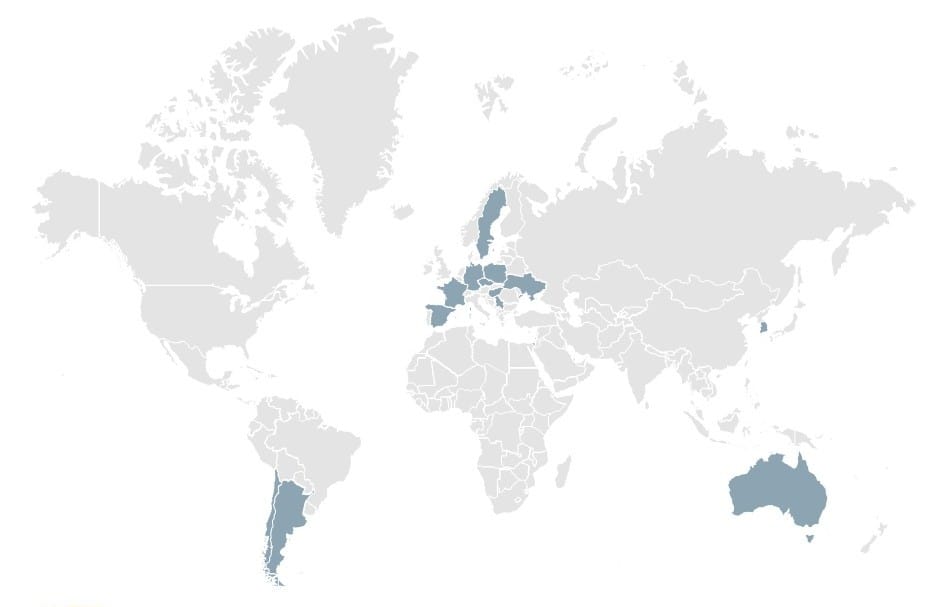 *Countries in scope: Argentina, Australia, Chile, Czech Republic, France, Germany, Hungary, Israel, Poland, Serbia, South Korea, Spain, Sweden, and Ukraine