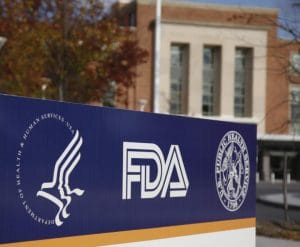 Last week, the National Organization for Rare Disorders (NORD) held its annual summit in Washington DC. This meeting brings together stakeholders from across the rare disease space in order to foster continued learning, communication, and collaboration.
This year, FDA Commissioner, Dr. Sharpless, was invited to address the many patients, caregivers, drug companies, policy makers and service providers in attendance at the 3-day event.
In his speech, Dr. Sharpless praised the rare disease community for their spirit and determination to tackle and overcome the most debilitating conditions. He then went on to highlight how the FDA is continuing to support this community through various agency-led programs and initiatives.
Sharpless touched on a number of key areas where the agency has been focusing its efforts, including:
Increasing patient centrality
Providing financial incentives for rare disease drug development
Developing better approaches for the collection of robust data to support regulatory decision making
Ensuring regulatory flexibly for new rare disease drugs
Patient centrality
According to Sharpless, "To most effectively support the development of treatments, patients should be involved in the development process to inform our understanding of any given rare disease. At the FDA we've made patient engagement a centerpiece of our efforts, and we've developed a number of effective ways to gain patient input."
One way the agency has been gaining this patient input is through the FDA Rare Disease Patient Listening Sessions. As an ongoing collaboration with NORD, these sessions allow the FDA to engage directly with the patients and caregivers experiencing rare diseases. This enables the patient voice to be heard and allows FDA staff to gain a greater understanding of the patient perspective.
Along with this, the FDA is also in the process of developing a series of four patient-focused drug development (PFDD) guidance documents. These documents will outline how patient and caregiver input can be collected and used to inform drug development and regulatory decision making.
Sharpless also mentioned a public meeting, titled "Patient Perspectives on the Impact of Rare Diseases: Bridging the Commonalities", which was held earlier this year. The meeting allowed the FDA to hear about the various commonalities shared by patients across different rare diseases, including symptoms like pain, fatigue, sleep disturbances and effects on daily life.
Financial support
Sharpless then moved on to discuss the importance of providing financial support to stakeholders involved in rare disease research and drug development. He talked from his own experiences about the huge impact a serious monetary commitment from a government agency can have.
Early in his career, Sharpless served on the board of the Adenoid Cystic Carcinoma Research Foundation. He started at a time when there was very little scientific understanding of Adenoid Cystic Carcinoma (or ACC) and no clinical trials available. However, after sparking interest at the NIH, the group was able to gain $30 million in program funding. Although there is still no cure, this money has helped drive research and expand our understanding of this rare form of cancer. There are now drugs in the pipeline and a number of clinical trials up and running.
Speaking at the NORD meeting as the Acting Commissioner of the FDA, Sharpless wanted to highlight ways the agency is demonstrating a similar commitment to providing financial support for rare diseases. He mentioned the agency's Orphan Products Clinical Trials Grants Program which provides support for natural history studies and clinical trials for rare diseases. Under this program, grants have been awarded to support research that has led to the approval of more than 65 rare disease treatments. Just recently, another 12 new clinical trial research grants were awarded to help support further development of new treatments.
Another source of funding Sharpless mentioned comes from the FDA's Center for Drug Evaluation and Research (CDER). This funding is to support the Rare Disease Cures Accelerator-Data Analytics Platform (RDCA-DAP), an initiative which aims to enhance the use of patient data. This platform will receive protected data from a variety of sources to "inform disease characterization, clinical trial design and other critical questions in drug development. […] In so doing, the Rare Disease Cures Accelerator will facilitate a cooperative approach and a common standardized platform for rare diseases."
Data Collection
Speaking of data collection, Sharpless tuned his attention to the importance of developing and utilizing "great data" to inform the FDA's decision-making processes. He claimed that data modernization is a key priority at the FDA, and they are constantly looking for new ways to advance data modernization and integration to support rare disease product development.
"We have a wealth of available data, but we are not necessarily able to use all the data," Sharpless claimed. "If we want to maximize the scientific potential, we must be able to free the data from cumbersome structures in which they may be trapped. And then combine and integrate these data in ways that can be used for regulatory decision-making."
This is so important in the rare disease space as putting together traditional clinical trials, and enrolling large patient populations, is oftentimes impossible. As such, having the right data structure in place will allow investigators to gain useful insights from even the smallest groups of patients, and from new and unique data collection methods, outside of traditional clinical trials.
Regulatory flexibility
Recognizing that support for research and development must be accompanied by regulatory flexibility for product approvals, Sharpless' next chose to discuss the various programs the agency has in place to facilitate and expedite the approval of new rare disease drugs. The FDA has created a number of pathways to speed up the approval process, whilst still maintaining the FDA's gold standard for safety and effectiveness. These pathways include Fast Track, Breakthrough Therapy, Regenerative Medicine Advanced Therapy, Priority Review, and Accelerated Approval.
Sharpless expressed his support for these programs, stating that "As someone who has been involved in drug discovery for a long time, I really like these pathways, and I aim to make sure FDA uses them."
He asserted that the number of orphan drug approvals qualifying for these review pathways highlights their success and suggests that they are having a positive impact. For example, from the beginning of 2018 through October 2019, 49 orphan drugs and biologics were approved, and 86% of these were approved using at least one of these expedited review pathways.
Sharpless added that the what these FDA programs do so well is "strike a balance between speedy approval of new products and the integrity of both the data and the process."
Finding new treatments and cures is an area of highest priority
Sharpless finished his speech by assuring those in the audience that, "Finding new treatments and cures for rare diseases is an area of highest priority for the Agency, and we will continue to advance the agenda in this area."